Forecasting Tides at Selected Sites
Specify a date and tide station and this routine will calculate the tides for that day.
Input Data
Tides for Port Levy:
01-Jul-2022 NZST(m above MSL)
High Tides
Low Tides
05:41
0.610
11:46
-0.772
18:10
0.856
-
-
Add -0.001 m for storm surge.
Storm surge is explained here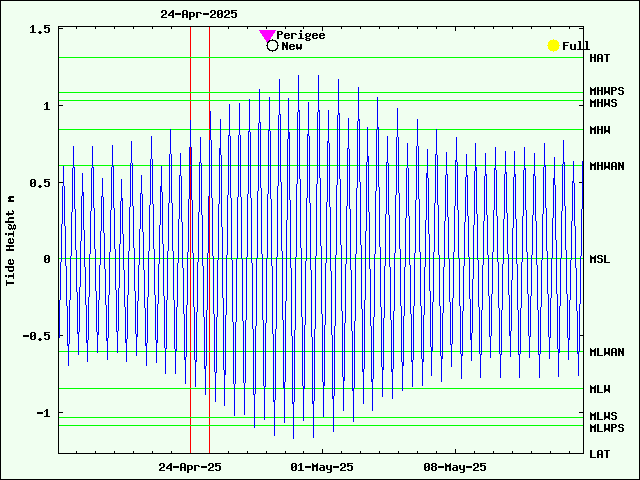 Acronyms of tidal parameters are explained here.
The effects of Moon's phases and apsides are explained here.
Please address enquiries to:
Derek Goring
Mulgor Consulting Ltd
Christchurch
New Zealand
This webpage is running on a Raspberry Pi